The Beautiful Neighbourhood of Glenora
Posted by Yeg Homes on Tuesday, June 30, 2020 at 3:10 PM
By Yeg Homes / June 30, 2020
Comment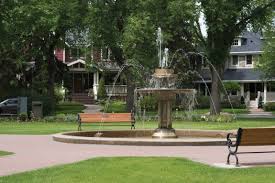 Glenora is one of Edmonton's most historic residential areas. In 1869, Malcolm Groat claimed a 900-acre parcel immediately west of the Hudson's Bay Reserve. This land extended from today's 121st Street west to 142nd Street, and south from 111th Avenue to the North Saskatchewan River.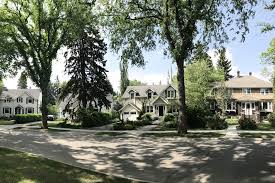 Glenora features many of the more beautiful historic homes in the city, and has also been experiencing residential infill consistently over past decades, making this neighbourhood an interesting study in residential architectural forms in Edmonton over the last century. The streets are lined with mature elm trees and vegetation. One of the more prominent characteristics of the neighbourhood is the Provincial Museum, which overlooks the River Valley.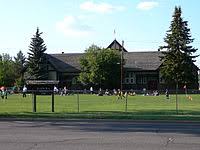 Glenora has several schools, parks, and open spaces, including ready access to the river valley and ravine system. The most iconic local park in the neighbourhood is Alexander Circle Park, designed as the focal point of a distinctive circular residential pattern around which stately houses are situated. This development represents Edmonton's most significant nod to the "garden suburb" design concept, which emerged in the early 20th century.
Some commercial services are available along Stony Plain Road, as it runs east–west through the centre of the neighbourhood, but a greater diversity of commercial, office, and other amenities are available on the neighbourhood's edges on 124th Street to the west and 142nd Street to the east*.
*https://yegishome.ca/community/126-glenora
$551,000 Average Listing Price
$152,000 Average Household Income
Glenora is the 73rd most walkable neighborhood in Edmonton with 3,547 residents.
Glenora has good public transportation and is somewhat bikeable.
Nearby neighborhoods: North Glenora, Grovenor, Crestwood, Westmount, McQueen, Woodcroft and Parkview.
---
To start your search in Glenora Neighbourhood today click here.
Email me at [email protected] or call 780.504.4470
Follow me on social media:
https://www.instagram.com/galina.mironova.yegrealtor/
https://www.facebook.com/GalinaMironova.yegrealtor