Victoria Collins-Hood
Associate | REALTOR®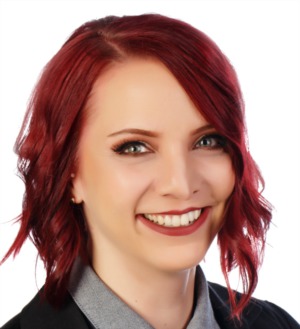 Victoria was born and raised in 100 Mile House, BC. Growing up in a rural area, she was free to roam the countryside and swim in the many lakes, instilling in her a great appreciation for nature and animals. She spent a lot of time visiting family in Nelson, developing a fondness for character homes.
At the age of 19 she ventured on her own to Greater Vancouver, where she enjoyed all the city had to offer. She adored the local music scene and volunteering with homeless youths, as well as exploring the coast line, mountains, and hiking trails. Seeking a change after 11 years there, she moved to Edmonton and never imagined it would become "home" so quickly. She fell in love with the river valley, festivals, and meeting the friendly people who live here. It was in Edmonton that she met her husband and soulmate, Mac. They have two beautiful, smart, and charming daughters (Sadie and Hazel), and reside with their two dogs and three cats in Kernohan. Victoria can often be found walking her dogs, geocaching, curled up with a good book, or simply having random fun and adventures with her family.
What makes Victoria a Lifestyle Expert
Before earning her real estate license, Victoria worked extensively in sales and purchasing. Her dedication to customer service, and the fact that Victoria truly cares about everyone she meets, has always driven her go above and beyond whenever possible. Her easy-going personality and enthusiasm make her a pleasure to work with. Victoria has spent a lot of time exploring Edmonton, trying out different restaurants and visiting the many parks. She has lived in the northeast since relocating here, making her very familiar with what this part of the city has to offer. She loves the excitement of finding the right home for first time buyers, and understands the apprehension and challenges that come along with it. As part of a growing family herself, she is in tune with the needs that develop over time. Her appreciation of both the city and the country make her comfortable in whatever setting your happy place might be.